Advanced Fuzzy Logic Control Technology

Choose Between UPS & Non-UPS Mode

Warranty : 2 Years

Highest Cold Start Compatibility
General
Brand
Sukam
Model
Shiny 900Va
Colour
Multi Colour
Technology
HCLC (High cut/Low cut)
Power Specifications
Power Rating
900 va
Waveform
Pure Sine
Battery Type Compatible
SMF (Tubular)
Number of Batteries
0 – 1
Safety Features
Short Circuit Protection
Yes
Overload Protection
Yes
Auto Reset Feature
Yes
Other Features
LED Display
Yes
In The Box
Box Contents
Sukam Shiny 900Va SineWave Inverter
Warranty
Warranty Period
2 Years Manufacturer Warranty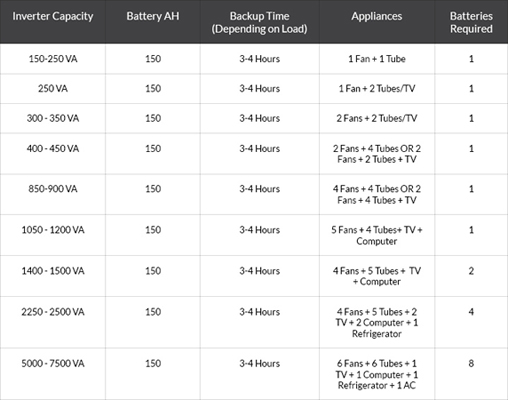 Overview
Power cuts are a nuisance and interrupt day-to-day life. If you are looking for a utilitarian and stylish inverter for your home or office, take a look at the Su-Kam Shiny 900VA SineWave inverter. Available at Snapdeal, at a reasonable rate, this inverter supports all kinds of appliances. It is completely noiseless and as soon as it senses a power cut it silently to battery mode. This way, you do not even know that there has been a power failure. It has a capacity of 900VA and being a SineWave inverter, it offers brilliant power back-up for all your appliances. The inverter from Su-Kam runs on the Advanced Fuzzy Logic Control Technology. The device has visual indicators as well as an overload alarm. Therefore, say goodbye to humid, gloomy and stagnant power cuts with this useful inverter from Su-Kam.
Technology
This Su-Kam Shiny 900VA SineWave inverter is powered by the Advanced Fuzzy Logic Control Technology. This technology knows the needs of the battery and charges it accordingly. Therefore, it saves on energy and cuts down on your electricity bill. It also extends the life of the battery and reduces the requirement of water topping.
Control Buttons and Visual Indicators
The Su-Kam Shiny 900VA SineWave inverter has one power button on top of the LED indicators that will help you switch the appliance on or off. There are 5 LED indicators that display the status of charge, mains on, signals of back up, low battery and overload.
Audio Alarms
It is not always possible to keep an eye on the inverter to check on the status of the appliance. Therefore, the inverter has a System Overload Alarm that signals you when there is an overload and automatically resets the inverter.
Battery Charging & Management
The battery of this Su-Kam Shiny 900VA SineWave inverter can be charged quickly and efficiently. The Shiny 900VA SineWave inverter comes with a charger based on SMPS, which has a high power factor and reduces the quantity of AC power needed to charge the inverter batteries. Therefore, it consumes less energy as well. The inverter also has a copper transformer that enhances the longevity of the inverter by reducing the power consumption. The inverter also has ceramic water levellers that give you an accurate idea as to how much of water there is in the battery.
Safety
The Shiny 900VA SineWave inverter has safety features like automatic circuit breaker recovery, wrong wire connection protection that is inbuilt, short circuit and smart overload protection, and many more.