Brand : Luminous

Compatible With : All Brands

Warranty: 2 Years

Single Battery / 12V

Material : Sheet Metal Cabinet With Front Bezel Made Of Plastic.

Composition : Sheet Metal Cabinet With Front Bezel Made Of Plastic.

Reverse Polarity and Input Mains Protection through MCB

Overload Protection

Type : Inverters

Supports : For 1 Refrigerator/Water Cooler +3 CFL + 3 Tube Light + 3 Ceiling Fan + 1 Television +

Wall /Floor Mount : Yes

SUPC: SDL468903013
Null
In the Box (H) Sales Package
Unit and Warranty card
General (H) Brand
Luminous
Model
Zelio 1100
Type
Inverters
Technical Sepcification
Output Voltage
230
Frequency
12V
Battery Type
Supports A Wide Range Of Batteries: In-Build Intelligent Battery Management Algorithms, That Support Various Type Of Batteries.
Recharge Time
10-12 Hrs
Protection
NA
Operating Temprature
5-45 Degree
Storage Temprature
NA
Humidity
NA
Other Features
UPS Overload
Yes
Technology
NA
Auto reset Feature
NA
Mode
NA
Audio Alarms
NA
LED Display Features
UPS on Light
Low Battery Alarm
NA
Smart Change
NA
Overload
Yes
Battery Charged
Yes
Warranty
Warranty
2 Years Manufacturer Warranty
Installation/Demo (IF Applicable)
1
To book an installation/Demo Request, please call the Luminous Customer Service on 1800 103 3039
2
Installation and unpacking will be done by the Intec's Service Executives within 2 to 4 business days after delivery, although it depends on the Brand.
3
The Brand charges a basic Service fee for installation.
4
You may be charged extra for any extra material required for installation as the cost of the material.
Services Included In Basic Installation
1
Installation of Indoor Unit.
2
Installation of Outdoor Unit.
3
Drill work for Wall Mounting and passage for Wiring, Drain Pipe and Copper Tubing.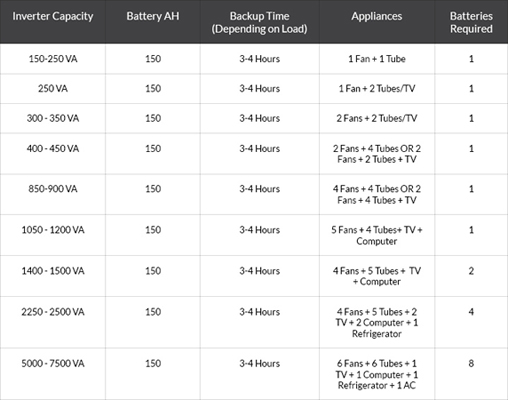 Overview
Developed after an extensive R & D, Luminous Zelio 1100 VA is a Home UPS that offers an efficient power back-up solution. Especially designed to give an optimum performance in the Indian households, the new Zelio 1100 VA incorporates advanced features.
This Home UPS by Luminous comes with an easy-to-use interface and also helps you in hassle-free battery maintenance. The new 1100 VA Zelio Home UPS by Luminous comes along with 2 years Luminous India warranty.
Grid Like Electricity Supply
Offering grid like electricity supply, the advanced Zelio 1100 VA Home UPS results in an optimum power back-up performance. With this feature, this Home UPS by Luminous uses only the required amount of power and keep the rest of the energy stored.Therefore, it results in complete and efficient utilisation of the power. Moreover, it also helps in the hassle-free maintenance of the battery.
Complete Protection of Connected Appliances
Luminous Zelio 1100 VA comes with the advanced Overload Protection feature, which ensures complete protection of the Appliances connected to this Home UPS.
Powered by 32-bit DSP Processors
Luminous Zelio 1100 VA is powered by 32-bit DSP (Digital Signal Processor) that boosts the processing power of this Home UPS. It reads the signal quickly and converts the current really fast in order to boost the power of this Home UPS by Luminous.
Inverter Capacity & Backup Time
Luminous Zelio 1100 VA comes with 1100 VA that offers good power back-up capacity. Having fully charged for approximately 10-12 hours, this Home UPS by Luminous provides a long running time.
LED Display
Luminous Zelio 1100 VA has been designed incorporating an LED Display that keeps you informed in case of power overload and other various settings.
Two Years Luminous India Warranty
Luminous Zelio 1100 VA can be now easily ordered online at Snapdeal. It is the India's largest marketplace that offers you this highly efficient Home UPS at its best price available online. Even more, Snapdeal also offers 2 years Luminous India warranty on this product. The warranty ensures complete protection of your inverter against any of the defects in its manufacturing. If you ever find one such problem with the product, you can always visit to the nearest service centre authorised by Luminous. The company will repair or replace this Home UPS or its parts free of cost, if it is within the warranty period.
About Luminous
Headquartered in New Delhi, Luminous Power Technologies (P) Limited provides solutions for diversified generation, energy optimisation, packaged power and electrical control & safety. With approximately 5000 employees and 60000 channel partners, Luminous not only gains credibility in the domestic market but also in the international market